Roots Magazine Newsletter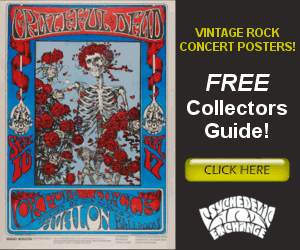 Still Red Hot And Burning
Chili Peppers
"Lucky me swimmin' in my ability. Dancin' down on life with agility. Come and drink it up from my fertility. Blessed with a bucket of lucky mobility." Roots Magazine is giving away cash prizes to whoever can decipher the meaning behind these lyrics. Okay, we're not really. But originality is what we're talking about here. For a band that's been relevant since the 80s, no other group has been as original or shattered musical boundaries quite like Red Hot Chili Peppers. There's simply no other way to describe them. Their music ranges everywhere from funk to metal. If they didn't catch your attention with their music, they were doing it with their energetic onstage personalities. Everyone today knows them as musical architects. But before they started paving new frontiers, they were creating dreams in a Hollywood basement.
​
Local Californians Anthony Kiedis, Michael Balzary and Hillel Slovak all held a tight bond with each other throughout high school. Slovak and Balzary were known amongst their peers as excellent musicians, but Kiedis' fascination lied in poetry. With the full support of his brethren, and influence of the emerging punk scene, the trio started to put their talents together. The addition of neighborhood friend Jack Irons on drums sparked their profound likeness for funk. The group emerged from their basement rehearsals to the L.A. strip, where they slowly gained a reputation for their outrageous live shows. Performing with nothing on except tube socks, covering very specific areas, the band showed kinetic chaos with controlled discipline. It was during this time the band started to really discover their identity and how they would stand out. Balzary, who only recently learned how to play bass, ran with the idea of changing things up. The bassist adopted the name "Flea" with the band, likewise, finalizing their name to something that reflected their sound and energy: Red Hot Chili Peppers. News quickly spread of the group's eccentric personas and high-octane music with EMI interested in signing them. But before Kiedis and Flea could start on their first record, they would have to find two new replacements.
​
Read Full Article Here
Steve Earl "The Warner Bros Years"
Box Set Giveaway
Academy Of Country Music Researching Office Space Home In Nashville
Now, the Los Angeles-based organization is researching office space in Nashville "as an option for a primary or secondary home" over the next year or two, a spokesperson for the ACM confirmed to MusicRow, adding, "nothing has been determined as of yet. We were proud to bring our 55th ACM Awards show to Music City this year."
Female Country Artists Needing More Radio Airplay
At the point when ladies don't hear female voices, their confidence, dreams and desire are lessened. Mainstream society is significant in forming how we see ourselves and a lady's job in the public arena. To exacerbate the situation, there are an excessive number of music that are generalizing ladies, whose job is again and again delineated uniquely as the pretty little thing in the front seat. It's the ideal opportunity for ladies to recapture their position behind the wheel.
The Raw Roots of Tom Petty's 'Wildflowers,' Revealed at Last
A deluxe edition of his blockbuster 1994 solo album spotlights the musician's creative process, and the mind-set of a man at a crossroads.
Please reload
By adding your email address to this list you agree to receive emails from Roots Magazine.