Roots Magazine Newsletter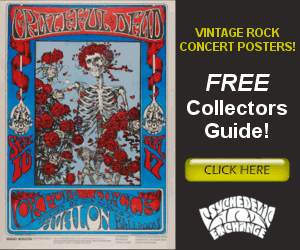 Michael Hutchence: Gifted, Troubled, Mystified Mind
Towards the end of an era, we witness how there are some talents that are just irreplaceable. As the last rockstar for his generation, Michael Hutchence embodied the sex, drugs and rock 'n' roll lifestyle. The frontman for the Australian-based rock band INXS had it all—charisma, a seductive voice, trademark curly hair and sexual prowess. For most of the 80s you couldn't escape his music as the band dominated pop and rock radio. But behind the persona, Hutchence hid a gentle soul that was so introverted it left his family shocked when they witnessed the artist onstage.
Born in the metropolis Sydney, Hutchence would only spend part of his infancy in the home state before his family settled on the shores of Hong Kong. As his father recalled, "Michael was an adorable baby with a sweet nature and just giggled and smiled and was no trouble at all." His family would witness the natural talent that bore inside of him after winning an audition for a commercial at the age of eight. After moving for a second time to Brisbane, Hutchence found his musical side in high school. He met future bandmates Andrew Farris and his brothers Tim and Jon who instantly clicked with his tastes for rock music. The four would form a band and hold concerts in the house garage. After graduation, the group would evolve their neighborhood scene to the concert pubs of Sydney supporting local groups. Fan interest grew over the groups natural stage presence and Hutchence's model-like looks before signing their first record deal.
​
The band made their official debut in 1980 with the single "Simple Simon" followed by their self-titled album INXS. The record's new wave, ska style found its place in the pop market in their native Australia. While it received considerable airplay, critics were less enthusiastic about the album overall despite its fan appraisal. But every reviewer noted that Hutchence was indeed a special talent to watch out for. Allmusic's senior editor quoted that Hutchence "exuded a powerful vocal charisma." But the Aussie's weren't aware that INXS were just scratching the surface of their talent.
​
Steve Earl "The Warner Bros Years"
Box Set Giveaway
Academy Of Country Music Researching Office Space Home In Nashville
Now, the Los Angeles-based organization is researching office space in Nashville "as an option for a primary or secondary home" over the next year or two, a spokesperson for the ACM confirmed to MusicRow, adding, "nothing has been determined as of yet. We were proud to bring our 55th ACM Awards show to Music City this year."
Female Country Artists Needing More Radio Airplay
At the point when ladies don't hear female voices, their confidence, dreams and desire are lessened. Mainstream society is significant in forming how we see ourselves and a lady's job in the public arena. To exacerbate the situation, there are an excessive number of music that are generalizing ladies, whose job is again and again delineated uniquely as the pretty little thing in the front seat. It's the ideal opportunity for ladies to recapture their position behind the wheel.
The Raw Roots of Tom Petty's 'Wildflowers,' Revealed at Last
A deluxe edition of his blockbuster 1994 solo album spotlights the musician's creative process, and the mind-set of a man at a crossroads.
Please reload
By adding your email address to this list you agree to receive emails from Roots Magazine.
Lyle Lovett "Release Me"
LP (12" album, 33 rpm), Gatefold
Vinyl Giveaway