Dolly Parton's 'Heartstrings' to debut this fall on Netflix, '9 to 5' a 'work in progress'
Roots Magazine Newsletter
Netflix has greenlit a Dolly Parton anthology series, set to premiere in 2019, the company announced today. Each of the eight episodes will be based on one of Parton's songs, with the Emmy award-winning singer-songwriter appearing in select episodes and executive producing the series.
As a songwriter, I have always enjoyed telling stories through my music. I am thrilled to be bringing some of my favorite songs to life with Netflix. We hope our show will inspire and entertain families and folks of all generations. "As a songwriter, I have always enjoyed telling stories through my music," Parton said in a statement. "We hope our show will inspire and entertain families and folks of all generations."
​
Rumors about the project began over the weekend (and perhaps contributed to today's announcement), when Grace and Frankie star (and Parton's former co-star on the film 9 to 5) Lily Tomlin accidentally teased the show's existence at promotional panel for Grace and Frankie. Tomlin said she'd be delighted to have Parton appear on her show. "But she's just so busy," Tomlin said. "She does so many things, and now she has a big show deal herself at Netflix, so I don't know." Tomlin was right to say Parton keeps busy — she's currently finishing production on the soundtrack to the upcoming Jennifer Aniston movie Dumplin', released an album of children's music last year and recently donated her 100 millionth children's book through her Imagination Library project.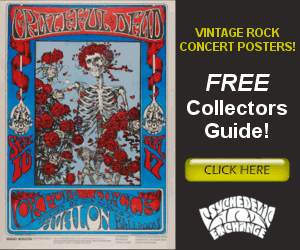 Codie Prevost "Radio"
by Taylour Rinehart
M Callahan "Working Man"
by Kevin Scudder
Sister Hazel Discusses New Country Album
Sister Hazel is an American Alternative Rock band that formed in Gainesville, Florida. The group released its self-titled debut album in 1994, through its independent record label Croakin' Poets. Sister Hazel consists of five members, Ken Block, Jett Beres, Andrew Copeland, Ryan Newell, and Mark Trojanowski.
John Oates Is Letting Nashville Take Him Back To His Roots
Since first making it big as one half of Hall & Oates in the mid-1970s, John Oates has proven his worth as one of the best songwriters and musicians in pop music time and time again. Many of the duo's biggest hits remain pop standards, but now, decades into his career, the artist is looking to expand his horizons and return to styles that started it all for him.
Sara Evans frustrated by bias against women on country radio
All Sara Evans wants for Christmas — and any other time of the year, for that matter — is to hear more female voices on country music radio and maybe fewer lyrics about trucks, tight jeans and beer. "I just get furious," the singer says from her home in Alabama. "I'm just like, 'What is this crap?' This is supposed to be the genre that I grew up in, with great songs, like 'He Stopped Loving Her Today' and 'Crazy' by Patsy Cline. Or 'Born to Fly' by Sara Evans." She chuckles after that last example, but she's serious about her complaint.
Please reload
Steve Earl "The Warner Bros Years"
Box Set Giveaway
Lyle Lovett "Release Me"
LP (12" album, 33 rpm), Gatefold
Vinyl Giveaway
River City Opry series at Off Broadway aims to grow local Americana scene
St. Louis' Americana/roots scene gets an extra push with the growing River City Opry series at Off Broadway, a monthly event created by Brad Jackson.
Mars Hill University to Introduce Roots Music Week
The thriving Americana music scene is as eclectic and varied as the people who enjoy it. But what many devotees of the genre may not realize are the deep connections that today's acoustic music draws from American traditional styles and genres.
Riverton native brings his old-time Americana music back to the area
Riverton native Roland Hunn, aka Soup Camel, leads the Morgantown, West Virginia-based five-piece band Soup Camel Music, which performs blues, country and jug band music from the 1920s, '30s and '40s.
Please reload
By adding your email address to this list you agree to receive emails from Roots Magazine.