Roots Magazine Newsletter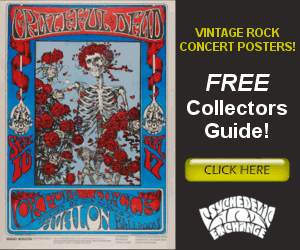 Kenny Rogers was "The Gambler",
and Country Music's Icon
Legendary country music star, Kenny Rogers died on March 20, 2020 at age 81. He left the world with a legacy that spanned more than six decades, and forever impacted the world of country music. But, he was more than a country music star – he was a film star, best selling author, and a producer. He has worked with the likes of Lionel Richie and had a long-standing friendship with Dolly Parton. As well as being one of the most successful country music artists of all time, he may be one of the best selling artists in general and was even inducted into the County Music Hall of Fame in 2014.
​
Rogers was a part of the super group 'USA for Africa' performing and recording "We Are the World," which raised millions of dollars to bring food, medicine, and infrastructure to Africa in 1985. This group was composed of many famous artists from Stevie Wonder, to Cindi Lauper. In 2010, the group came back together and raised money to aid Haiti after the earthquake, and Lionel Richie – one of the producers, has even said he wants to release yet another version to help bring relief for the world during Covid-19.
​
He started his career in the 50's and quickly proved that he would leave a lasting mark on the world. He has earned three Grammys, had 21 singles at the number 1 spot in the charts, and has sold over 120 million records making him one of the Top Ten Best Selling Male Solo Artists of All Time.
Steve Earl "The Warner Bros Years"
Box Set Giveaway
Lyle Lovett "Release Me"
LP (12" album, 33 rpm), Gatefold
Vinyl Giveaway
Keith Urban Hosts the Academy of Country Music Awards
Ruling ACM Entertainer of the Year Keith Urban will host for the 55th Academy of Country Music Awards on Sunday, April 5. Urban also will release his first new tune of 2020, "God Whispered Your Name."
Female Country Artists Needing More Radio Airplay
At the point when ladies don't hear female voices, their confidence, dreams and desire are lessened. Mainstream society is significant in forming how we see ourselves and a lady's job in the public arena. To exacerbate the situation, there are an excessive number of music that are generalizing ladies, whose job is again and again delineated uniquely as the pretty little thing in the front seat. It's the ideal opportunity for ladies to recapture their position behind the wheel.
Country Legends are the New Topics of A&E Network Special
Country music is heading to your TV! Dolly Parton, Willie Nelson and Kenny Rogers will each be subjects of upcoming TV specials, all airing on the A&E Network.
Please reload
By adding your email address to this list you agree to receive emails from Roots Magazine.