Roots Magazine Newsletter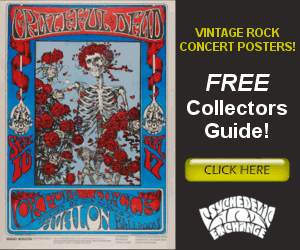 Darius Rucker: From Hootie to Now
Of the many artists that you can meet over time there are only a few who've seen crossover success in the mainstream. No one has even done better than the singer-songwriter who ruled the 1990s, Darius Rucker. Performing as the frontman for his roots rock band Hootie & the Blowfish, it seemed impossible to escape Rucker's music. Though, audiences didn't expect that the singer would leap on his own. The solo career of Rucker had reached heights that no other African American achieved before since Charley Pride. From there on, Rucker's dual role in his career became paramount as he ushered in a new era for roots and country.
​
The South Carolina native started his life as one of the youngest of 14 other children in his household. Financial struggles and an overcrowded house couldn't contain the love of music for his family. Rucker spent many hours imitating the stage presence of Kenny Rogers in front of his bathroom mirror while also practicing for the high school choir. However, the idea of making a career off singing live shows wouldn't be expressed until he started school at the University of South Carolina. There, he met future bandmates Mark Bryan, Jim Sonefeld and Dean Felber who shared his ambition and musical tastes. The group would name themselves Hootie & the Blowfish, the nicknames from beloved classmates, and tour the college scene of the south.
​
Steve Earl "The Warner Bros Years"
Box Set Giveaway
Academy Of Country Music Researching Office Space Home In Nashville
Now, the Los Angeles-based organization is researching office space in Nashville "as an option for a primary or secondary home" over the next year or two, a spokesperson for the ACM confirmed to MusicRow, adding, "nothing has been determined as of yet. We were proud to bring our 55th ACM Awards show to Music City this year."
Female Country Artists Needing More Radio Airplay
At the point when ladies don't hear female voices, their confidence, dreams and desire are lessened. Mainstream society is significant in forming how we see ourselves and a lady's job in the public arena. To exacerbate the situation, there are an excessive number of music that are generalizing ladies, whose job is again and again delineated uniquely as the pretty little thing in the front seat. It's the ideal opportunity for ladies to recapture their position behind the wheel.
The Raw Roots of Tom Petty's 'Wildflowers,' Revealed at Last
A deluxe edition of his blockbuster 1994 solo album spotlights the musician's creative process, and the mind-set of a man at a crossroads.
Please reload
By adding your email address to this list you agree to receive emails from Roots Magazine.
Lyle Lovett "Release Me"
LP (12" album, 33 rpm), Gatefold
Vinyl Giveaway