Roots Magazine Newsletter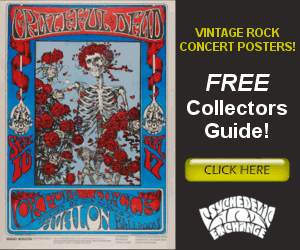 Into the Mystic: A Spotlight on
Van Morrison
A proud son of Ireland who embodies the soul of Americana with the penmanship of a prodigy. For over a half century Van Morrison transcended audiences worldwide with his spiritual-like take on songwriting and crooning vocals. Beginning his career as a lead singer for the rock 'n' roll band known as Them, the group churned out hit songs in their native city Belfast. The hits of Baby, Please Don't Go and Gloria provided Morrison and the group the opportunity to tour the U.S. at the peak of the British Invasion. But the death of a band member and lack of new material would cause the group to split and go their separate ways soon after. The band was finished; however, Morrison was not. He took a chance by starting a solo career and produced timeless classics with an extensive discography of critically acclaimed records.
​
Morrison debuted as a solo artist in 1967 with the release of his first record Blowin' Your Mind. The record produced the hit single Brown Eyed-Girl which would be forever immortalized as an essential classic for pop music. Rolling Stone magazine included the track in its list of 100 Greatest Pop Songs. The track would also be hailed as Morrison's "signature song" as it's been regularly included in the lineup of every concert he's ever performed. Audiences would also be introduced to Morrison's versatility as a songwriter with the impactful tracks of "Ro Ro Rousey" and "T.B Sheets."
​
Steve Earl "The Warner Bros Years"
Box Set Giveaway
Lyle Lovett "Release Me"
LP (12" album, 33 rpm), Gatefold
Vinyl Giveaway
Keith Urban Hosts the Academy of Country Music Awards
Ruling ACM Entertainer of the Year Keith Urban will host for the 55th Academy of Country Music Awards on Sunday, April 5. Urban also will release his first new tune of 2020, "God Whispered Your Name."
Female Country Artists Needing More Radio Airplay
At the point when ladies don't hear female voices, their confidence, dreams and desire are lessened. Mainstream society is significant in forming how we see ourselves and a lady's job in the public arena. To exacerbate the situation, there are an excessive number of music that are generalizing ladies, whose job is again and again delineated uniquely as the pretty little thing in the front seat. It's the ideal opportunity for ladies to recapture their position behind the wheel.
Country Legends are the New Topics of A&E Network Special
Country music is heading to your TV! Dolly Parton, Willie Nelson and Kenny Rogers will each be subjects of upcoming TV specials, all airing on the A&E Network.
Please reload
By adding your email address to this list you agree to receive emails from Roots Magazine.