Roots Magazine Newsletter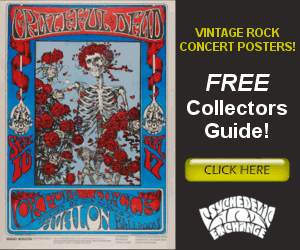 Graceland: Paul Simon's 35th Anniversary of Triumph
Inside the head of Paul Simon lies one of the most beautiful, creative minds that a songwriter could ever dream up. In the span of his storied 60-year career, Simon had collected accolades and respect as one half of the most iconic duos in music. Simon & Garfunkel are often listed at the top of music publications as forerunners for folk-rock music. The poetic spinning of Simon's music paired well with the haunting falsetto vocals of Art Garfunkel. With hit singles such as: "The Sound of Silence", "Mrs. Robinson" and "Bridge Over Troubled Water" the duo dominated the 1960s. It seemed like nothing could stop their continued success and no artist could get in their way. Except themselves. A series of creative differences had reached its boiling point as the duo finally split in 1970 thus marking the end of an era. But for Simon, this was the new beginning that he longed for as his solo career would lead to the creation of a masterpiece.
During the 1970s, Simon had enjoyed a brief stagnant of critical and commercial success. But as the new decade approached, Simon would fall into a steep decline. Both his personal and professional life had fallen apart completely after a dismal reception from his sixth album. The career setback drove Simon into a deep state of depression as he had no inspiration left. After working with up-and-coming singer, Heidi Berg, Simon was introduced to the roots of Zulu music. He had become entranced with the percussive sounds and upbeat feel to its music. As he recalls, "it was very good summer music, happy music that reminded me of rhythm and blues." The songwriter would leave his home state of New York to create a new album in Johannesburg, South Africa. A city that saw one of the most toxic, political turmoil's in history during the height of apartheid.
​
After arriving in the country with fellow engineer, Roy Halee, Simon created an ensemble of local musicians that inspired his new favorite genre. The raw sound and eclectic mix of styles during production allowed Simon to be at his creative peak away from the major labels. While the recording sessions went well, the racial tension of apartheid still loomed as segregation officers were always around the corner. Simon would also face some hostility outside the studio as the public saw the songwriter as a trespasser. But the artists and musicians of the area all supported Simon who strove to complete the album.
​
Steve Earl "The Warner Bros Years"
Box Set Giveaway
Academy Of Country Music Researching Office Space Home In Nashville
Now, the Los Angeles-based organization is researching office space in Nashville "as an option for a primary or secondary home" over the next year or two, a spokesperson for the ACM confirmed to MusicRow, adding, "nothing has been determined as of yet. We were proud to bring our 55th ACM Awards show to Music City this year."
Female Country Artists Needing More Radio Airplay
At the point when ladies don't hear female voices, their confidence, dreams and desire are lessened. Mainstream society is significant in forming how we see ourselves and a lady's job in the public arena. To exacerbate the situation, there are an excessive number of music that are generalizing ladies, whose job is again and again delineated uniquely as the pretty little thing in the front seat. It's the ideal opportunity for ladies to recapture their position behind the wheel.
The Raw Roots of Tom Petty's 'Wildflowers,' Revealed at Last
A deluxe edition of his blockbuster 1994 solo album spotlights the musician's creative process, and the mind-set of a man at a crossroads.
Please reload
By adding your email address to this list you agree to receive emails from Roots Magazine.
Lyle Lovett "Release Me"
LP (12" album, 33 rpm), Gatefold
Vinyl Giveaway