Roots Magazine Newsletter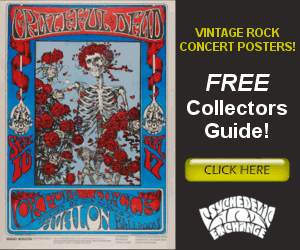 The Traveling Wilburys:
A Supergroup
The Traveling Wilburys, a folk-rock band during the late 1980s, had a short yet successful career. The five members included five well-known musicians coming from England and America. They had careers that were very successful such as George Harrison's career as The Beatles' lead guitarist and Tom Petty's career as the lead singer and guitarist of Tom Petty and the Heartbreakers. What made these successful musicians come together and merge genres to become the Traveling Wilburys?
According to Mo Ostin on The Traveling Wilburys' website, George Harrison was working on the release of his single, "This is Love" and was asked by his label to create a B-side for this single. He along with his friends spent time together at Bob Dylan's studio and made music. The song that came out of their time together was "Handle with Care," but it was a song too good for a B-side and needed to be made into an album. The idea of a collaboration was in the works. George Harrison, Bob Dylan, Jeff Lynne, Tom Petty and Roy Orbison make up The Traveling Wilburys. The creation of their band name was started by Harrison and Lynne who called some studio equipment "wilburys."
The name that was inspired by Harrison and Lynne's nickname was "The Trembling Wilburys."
Steve Earl "The Warner Bros Years"
Box Set Giveaway
Lyle Lovett "Release Me"
LP (12" album, 33 rpm), Gatefold
Vinyl Giveaway
Keith Urban Hosts the Academy of Country Music Awards
Ruling ACM Entertainer of the Year Keith Urban will host for the 55th Academy of Country Music Awards on Sunday, April 5. Urban also will release his first new tune of 2020, "God Whispered Your Name."
Female Country Artists Needing More Radio Airplay
At the point when ladies don't hear female voices, their confidence, dreams and desire are lessened. Mainstream society is significant in forming how we see ourselves and a lady's job in the public arena. To exacerbate the situation, there are an excessive number of music that are generalizing ladies, whose job is again and again delineated uniquely as the pretty little thing in the front seat. It's the ideal opportunity for ladies to recapture their position behind the wheel.
Country Legends are the New Topics of A&E Network Special
Country music is heading to your TV! Dolly Parton, Willie Nelson and Kenny Rogers will each be subjects of upcoming TV specials, all airing on the A&E Network.
Please reload
By adding your email address to this list you agree to receive emails from Roots Magazine.